Our leadership team and support staff are committed to unleashing the full force of our innovation and passion to drive success for our Agents.  
We believe that a vibrant company culture which supports and nurtures our Associates is so important that it is the key to our success—and a unique and sustainable competitive advantage.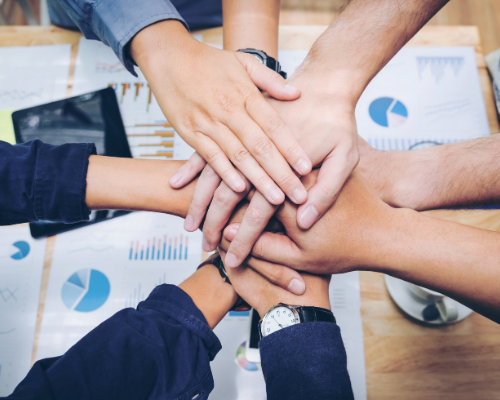 Rob Hamilton
Karen Mazza
Kristina Negrete
Nicole DeSantis
Rob Hamilton
Our Marketing Director, Rob Hamilton, comes to us after a 30-year career in Radio and Television.
Rob was born in Spartanburg, SC, but has called Greenville, SC and Augusta, GA home before moving to Sandy Springs in 2006 and then finally settling in Roswell in 2011.
Rob has a beautiful wife and two wonderful children, Liam (8) and Lauren (4).
The majority of Rob's career in media was spent on the air, in management, and in marketing and digital. He has run some of the largest digital marketing departments in Atlanta radio over the past two decades. 
When not hard at work helping our agents market themselves, Rob loves spending time coaching Youth Baseball in Roswell, where his son plays. He serves on the Board of Directors for the Roswell Youth Baseball Association, and is Cubmaster for Roswell's Cub Scout Pack 985.
He and his family are members of Roswell United Methodist Church.
Karen Mazza
Kristina Negrete
Nicole DeSantis
are you ready to buy or sell
WITH BOB CLARKSON REALTOR®?